Jamiroquai – "Automaton" (Virgin)
Someone like him should need no introduction. But Jay Kay had disappeared into oblivion for easily seven years, so at least a short reminder is due: From 1992 onwards, he worked very successfully with his band, Jamiroquai, on a post-modern funk and soul update.  The band scored hits like "Cosmic Girl" and "Virtual Insanity", won a Grammy in 1998 and placed 'Deeper Underground' on the "Godzilla" soundtrack. Jay Kay's liking for extraordinary head-coverings, his reputation as a party animal and his weakness for cars was the stuff of legends.  By the end of the noughties, the career hangover seemed to kick in and, since 2010, no-one has heard a thing from Jamiroquai.  So now, it's the comeback and, with "Automaton", you seem to connect effortlessly with the old times of the hits. The sound has been modestly modernised, the radio grooves backed up with machine tones somewhere between Daft Punk and Kraftwerk and, to top it all, even the old Indian headdress gets a dust-off.  Jay Kay is back, as if nothing had happened. Admittedly, in interviews, the singer is not tired of emphasising his catharsis on the way to being a responsible family man, but anyone who hears tracks like "Something About You", "Cloud 9" or "Carla" quickly realises that daddy's party beast is still up to mischief.
Karen Elson – "Double Roses" (1965)
Models that sing – there's a very fine line between superficial image-building and actual talent. Someone like Karen Elson, however, has little time for such questions of categorisation; her music sounds much too original and passionate and she moves too confidently as a songwriter between worlds with her second record, "Double Roses".  Seven years have passed since her debut and things could hardly have changed more drastically.  "The Ghost You Walk", a nonchalant collection of murder ballads and bluesy folk, was produced by her former husband, Jack White. In 2017, both of them have a not exactly easy separation behind them and, of all things, on "Double Roses", she is involved with Pat Carney, the drummer of the Black Keys (whose singer, Dan Auerbach, is once again an intimate enemy of the singer of "Seven Nation Army". So there is a lot going on in the Elson household: is that perhaps why the water is up to her neck on the cover? Her music can't be the reason because there the ethereal beauty with bright red hair skilfully glides between 60s folk, stripped down West Coast pop and scattered recollections of Laurel Canyon – in short, the perfect record for the summer.
Goldfrapp – "Silver Eye" (Mute)
As the saying goes: Time flies. Time is racing. A feeling that also creeps up on you when considering the founding year of Goldfrapp.  The launch of the headstrong duo dates back to 1999. Alison Goldfrapp and her companion, Will Gregory, have already been active together for almost two decades while, at the same time writing their name into the annals of pop, especially with the classic album, "Felt Mountain", in 2000, a hypnotic mix of trip-hop, echoes of film music and timid soul. On later albums they extended the sound. Recently, things have quietened down around both of them. Now, a little comeback with "Silver Eye". On the last album, "Tales of Us" (2013) , a combination of acoustic guitars and strings dominated the sound. Now, Goldfrapp once again take the keyboard collection down off the shelf. Schooled in the ongoing change between styles and sounds over the years, in doing so they once again manage an internal update, even if the codes are well known.  Songs such as the stoical, pumping "Anymore", "Beast That Never Was" with its threatening bass or the groovy "Become the One" weave the best of the worlds of Depeche Mode and Human League, Kraftwerk and Heaven 17, Björk and, of course, Alison Goldfrapp herself, into the band's sound, one that is both typical and irresistible.
Thundercat – "Drunk" (Brainfeeder)
For someone like Stephen Bruner, aka Thundercat, there could apparently be no path other than the world of music. His father used to play drums with the Temptations and Diana Ross, and Bruner began playing bass at the age of four.  As a session musician, he quickly gained an exquisite reputation, playing the instrument for such diverse artists as Snoop Dogg and Erykah Badou and playing from 2002 onwards with the crossover legends, Suicidal Tendencies. He made his definitive breakthrough after contributing to Kendrick Lamar's "To Pimp a Butterfly". Today, Thundercat (his common nickname under which he releases his own work) ranks among the biggest names of all. Now, with his third album, "Drunk", the man with a penchant for eye-catching outfits  works on updating pretty much everything from soul and funk, hip-hop, R&B, to jazz and blues, condensing the cornucopia of influences and ideas into a sound that comes over as incredibly direct and homogeneous in all its density.  It's a lively mix of hits and improvisation, heavy grooves and pumping bass, that is cast in superb arrangements. The fact that Thundercat enjoys a first-class reputation can be seen by the guest list alone on which, alongside Kendrick Lamar, Pharrell Williams, Wiz Khalifa and Kamasi Washington also leave their visiting cards.
Drake – "More Life" (Warner Music)
For the release of his new album, Drake has once again made things particularly exciting. He put out a few appetisers on his own radio station via Apple Music, but for a long time it was not clear what "More Life" would be about: rumours of a mix tape made the rounds. In the end, it became a regular album with loads of guest stars, including such illustrious greats as Young Thug, 2 Chainz, Kanye West and many more. No less than 22 songs can be heard, also including the exquisite single "Fake Love". Now quantity should not be confused with quality, but the fact alone that the record has found nearly 400 million listeners after its digital release speaks volumes. Ultimately, it is not just the different collaborations that give "More Life" a volatile character in the very best sense, providing the individual tracks with very different moods, beats and grooves. Tips for listening: The nervous, swinging "Sacrifices" with 2 Chainz and Young Thug, and the extremely elegant "Get It Together" with Jorja Smith and Black Coffee. An album that's full to the brim, it offers surprising new discoveries, even after listening to it over and over.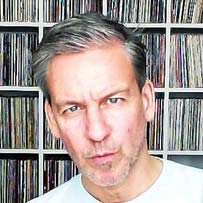 On my turntable
Ingo Scheel – Ibiza Style Music Editor
Public Enemy – "Fight the Power"
An important voice, especially in the face of the Trump era and its consequences: Chuck D. and his men with a classic of revolutionary rap.
Kevin Morby – "I Have been to the Mountain"
I recently came across the song in the credits of the Amazon series,"Sneaky Pete". Since then, I have heard it about 120 times. Fast, atmospheric blues, superbly arranged and deep.
The Jesus & Mary Chain – "Damage and Joy"
The ever squabbling brothers and their noise pop band are back. They claim to have patched things up between themselves. They are still able to write hits, anyway. A great comeback.
The War on Drugs – "An Ocean in between the Waves"
A song that I come back to again and again, and that I then can't put down again until I have heard it at least three times. The new Krautrock meets Dylan and Dire Straits. Hypnotic!
Afghan Whigs – "Open Up"
The soul grungers surrounding Greg Dulli return with their second album after getting back together and they are in great form – dark, stylish and highly melodic.