Ibiza, 2004. The publication of the first volume of the "Eivissa Inmaculada Project" is the starting point for the new musical project led by Esteban Lucci. Taking part in this work, which focuses on traditional music and Ibicencan folklore, are Margalida Roig, Vicent and Toni Marí Marí and Eric Jan Harmsen. The project was strengthened in 2005 with the arrival of the producer and habitual companion of Esteban Lucci, Tomás del Castillo.
Solar Sides is the artistic name that they have been using for the last 15 years. With the album "Ibiza House Floor" (2005), Solar Sides has consolidated itself on the Ibiza music scene, establishing its operational base for the public in Las Dalias. "Spirit of Las Dalias" (2006), confirms their success, fusing electronic music with ethnic sounds from around the world.
When it comes to reediting their work they have chosen a very elegant and attractive format, the "plexicase", a sophisticated, self-designed case that carries the CDs with their finest productions up to date. The combination of versatility and talent is brought together with the publication of "Spirit of Las Salinas" vols. 1 and 2, in which their Lounge/Midtempo and Deep House sounds come across with the warmth you'd expect from somewhere quite as special as Las Salinas.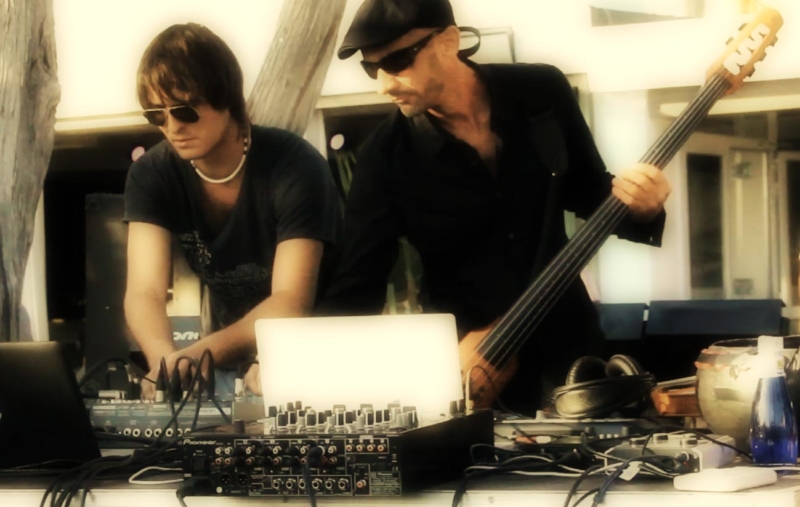 The following format used to present their discs is a USB stick that contains graphic information, videos and their musical productions, "Inmaculate Ibiza Music Stick". At the same time, all their works can be found in digital format at any legal download site on the internet (Beatport, iTunes, Juno …). For free listening, Inmaculate Ibiza Music has profiles in Soundcloud, Youtube, MySpace and Facebook.
If you want to meet them in the flesh, they can be found at Las Dalias market where they have a stall and offer their musical sets to the public every Saturday during the summer months. The concept of Inmaculate Ibiza Music is defined by its quality, avant-garde nature, independence and honesty in their work. A set of values that blends perfectly with the spirit that the island of Ibiza stands for.