"It started with a set of belt drive turntables that my mum saved up for when I was about 16 years."
Jay got his first break a year later with Dublin's Kiss FM radio, established to promote Temple Theatre superclub, and hosting DJs such as Armin van Buuren and Mauro Picotto, in the same era as Gatecrasher and Turnmills. Within six months he was managing the radio station while simultaneously studying architecture, running a record label, DJing all over Ireland and voted in top five Irish DJs, became Temple Theatre resident, and introduced Judge Jules to the club – they're still good friends to this day. At 21 Jay met girlfriend and second biggest female DJ at the time Anne Savage, who after he suffered extreme exhaustion said; "You're gonna have to make a decision, it's either the music industry, or it's going to be architecture."
He was soon working for London's Top Drawer music agency. Their artist Slipmatt claimed "I am still the best agent he ever had." Two years later he moved to the agency Most Wanted, and discovered Dutch electro house DJ and producer Sander van Doorn. "He was this hot new producer, I wanted to take him to number one DJ in the world." Referring to strategy: "The more we said no to people, the more people were prepared to pay. The offers were doubling, and then quadrupling. We then did loads of add ons, press, interviews, marketing stunts." With Jay as both agent and manager he reached number 10 in the DJ Mag Top 100, but after nine years Sander moved on. A tough moment. "You have to be on your toes because the industry is full of sharks, and there's not a lot of loyalty." But as one door closed, another opened and Jay met US DJ Felix Da Housecat who he managed for many years. They also continue to share a close friendship.
Recalling his mum's phrase, 'It's not a sin to fall, it's a sin to lie down' Jay says: "Even to this day, 43 years of age, I'm still learning. The last 20 odd years for me in the music industry has been like a rehearsal to get to this point."
Jay chats candidly about Avicii's manager Arash Pournouri, describing him as "a real visionary for what he saw in Tim, and his vision to take him from that bedroom music producer, to being one of the biggest brands in the world. As a manager he was doing the right thing, he was pushing his artist to be the biggest in the world." Sharing his thoughts on Avicii, Jay says frankly "There's only a handful of people that can actually have that IT factor. Tim had that. Nobody goes to the number one DJ in the world on this easy course. When he was up there playing, he loved it, but I think it was just the constant travelling. You've got to sleep, you have to be working out, you've got to stay healthy."
"I travelled with Avicii as his tour manager. I think it was for David Guetta at Pacha, one of Tim's first gigs in Ibiza, so I was with him on that night. I launched his residency at Ushuaïa on Mondays and it was a huge success! We were doing like 5,000 people. Avicii was all about big moments. The Queen's Jubilee weekend, he put 10,000 people in London's O2." Two years later, cut-backs meant Jay (the only non-Swedish person on the team), was let go. "At that point I'd taken Avicii to more money than Cristiano Ronaldo was getting on a weekly basis."
It was another major blow. Nevertheless, in 2013 Jay created his first management company Volume Group. Claptone crossed his radar, but the artist didn't feel he needed management. "I was like, if I can't increase your business by 20%, then you don't need a manager. I'm going to do a deal for six months, right? I'm going to take 10% – half of what I should be getting." In 2014 he went into management with Claptone – who remains with Jay's artist and music management company Purple Wall, created in 2017.
"We just kind of caught that moment and were able to amplify the fees, volume and quality of shows, and then create all these different activations around the brand."
"2018, I think it was I flew to Sao Paolo for a stadium event with Claptone and Vintage Culture. I'd actually been in Ibiza all week with Irish friends of mine who were partying hardcore. I remember just thinking, I'm done, I've really got to get out of here. I saw Vintage for the first time. It was at that moment I realised this kid's going to be a star." Jay talks about wanting diversity on his roster, and signing his latest star artist Olga Korolova. "We just instantly clicked, she was just so full of energy, really passionate about what she's done, a really good looking girl. Musically, she's really talented."
Discussing the challenges of COVID, he reveals there were days when they lost a million in turnover – in spite of endless ideas and effort, and used business reserves to keep his loyal, trusted team in work. "We were going from month to month to be able to survive, I was living on credit cards at one point to survive." 
Returning to his continued success with Claptone: "It's definitely one of my biggest achievements. 295 shows in 2019, number one House DJ in the world five years in a row, launching the residency at Pacha was kind of a huge moment. Creating The Masquerade and selling 18,000 tickets in Buenos Aires in a stadium."
Sitting on his Ibiza terrace, Jay tells us he first visited the island aged 16 with his parents. 27 years on he muses: "the magic about Ibiza is being in the middle of the dance floor where people are coming from all over the world for that one moment, everyone's kind of connected. They're here to let loose, be away from their stresses, let their hair down, and just kind of be free."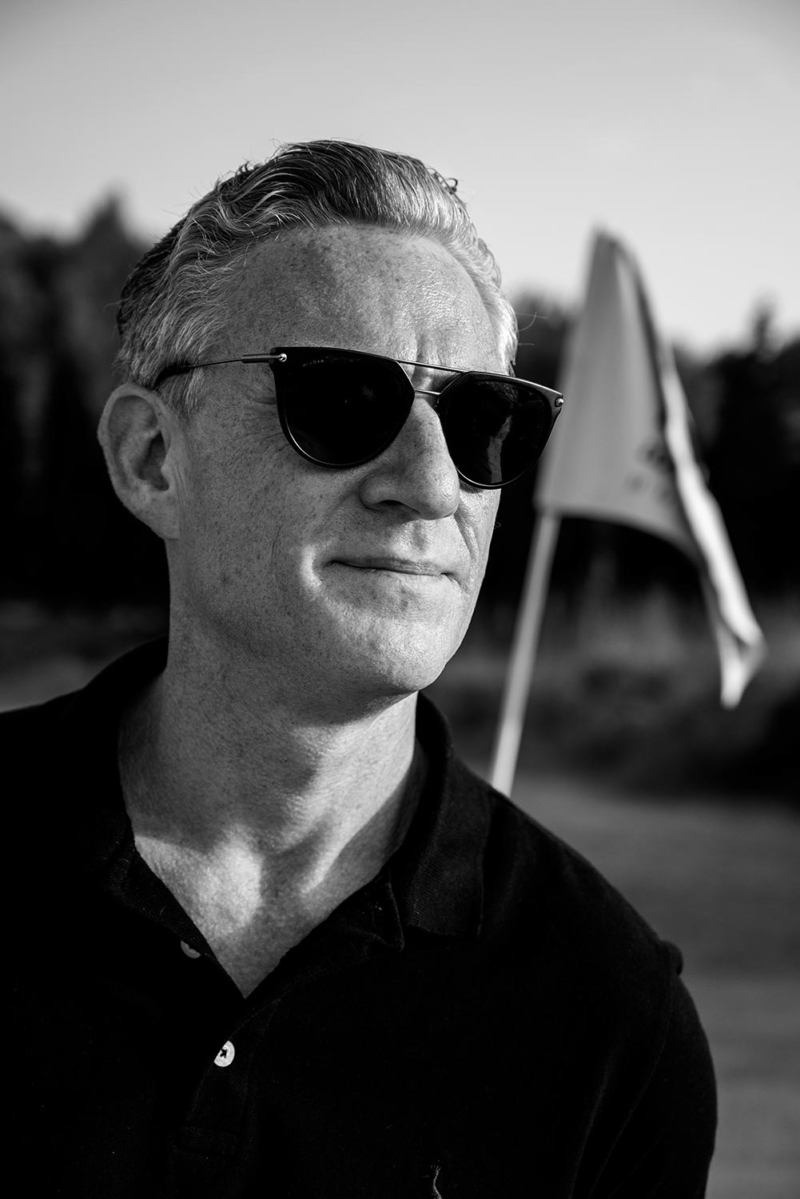 Q & A
Secret to your success?: "Working hard and doing the next right thing."
How do you relax beyond golf and skiing?: "Spending time with my son Henry. He's 13 now, and for a lot of years it was all about go-karting. I hadn't got time to think about anything else when I'm at the side of a track with the rain coming in sideways, and checking if I've got to go up one more or lower on a tyre pressure."
Places to party?: "DC10 Circoloco and Space Miami are two of my favourite clubs, there's just there's just something magical about them."
Career high?: "To be part of the Avicii team was a major moment. He was a phenomenon!"
Signing artists: "When I hear somebody's name that I've not heard, two or three times in the space of a week. Then I'm just like, that's that moment."
Most desired artist to manage, but haven't?: "Luciano. Yeah, it was something about from when he did Vagabundos. I've always been a fan of of him and his sound."
Club glamour: "To me it's another night at the office. I'm not complaining. I'm very lucky to be in the position that I'm in, and I'm grateful for that."
Next?: "The expansion of PurpleWall. We've got a new division called Purple Metta, but we've got so much going on right now with our artists, that's where our commitment is."
Ibiza?: "It's still the shop window for the biggest DJs in the world. If you're here and you're able to make it here, then you know you've made it on a global scale."
Jay Pidgeon is director and manager at Purple Wall. He manages Claptone, Vintage Culture, Korolova, Ferreck Dawn, and Ango Tamarin exclusively.