Alberto Dubois is 'Pura Vida' personified, some might say, a heart on two legs. When you meet him for the first time, you immediately get the feeling that you have known each other forever. Positive vibrations all the way. In a world of 15 minutes of Social Media fame, it is remarkable that all of it is real. His charisma and words are pure authenticity. Without being pretentious and arrogant, on the contrary, he takes himself as anything but important. Although he is and to some very influential people, who entrust him with their most critical negotiations where astronomical sums are at stake. Because natural authenticity and empathy, combined with sharp minded scope on business, at this level, are as rare to find as a David Guetta record in a Richie Hawtin set.
This universe given empathy paved the way for Albertos unplanned success, driven and achieved by intuition. His integrity has been challenged often, when he had to choose between loyalty to his partners and a huge amount of money. He chose peace of mind and loyalty, which he says is priceless. This says a lot about his personality.
A man who prefers to be photographed on a fishing boat than a speedboat, cause the latter wouldn't represent him, 'only my clients' he says. Alberto could have a thorough, long lasting talk with you, on eye level, in his down to earth skater style, even though he could hang out with statemen, supermodels and movie stars.
Dubois is Madrilenian, born into a Swiss watch industry dynasty from La-Chaux-De-Fonds, the French speaking part of Switzerland. His grandfather was a watchmaker, and when one of the first Swiss luxury watch brands decided to expand to Spain, their bosses asked Mr Dubois to open a branch in Madrid. That was at the beginning of the twentieth century, so the Dubois family moved and have lived there ever since. That's why Alberto claims to be "Madrilenian in all aspects, but technically Swiss – with a respective passport", he laughs.
An anti-nerd, excited by aviation and astronautics. An empathetic, soulful guy, a people's magnet. Living proof that you don't have to be antisocial to have the high end knowledge to be able to discuss with the best scientists in the world – and even inspire them. His greatest wish was first to become a pilot, which he could not fulfil, and instead determined to skip this from his bucket list. "I realised that I see considerably worse from one eye than the other, so I gave up the dream. What's the point of investing time in something unrealistic?"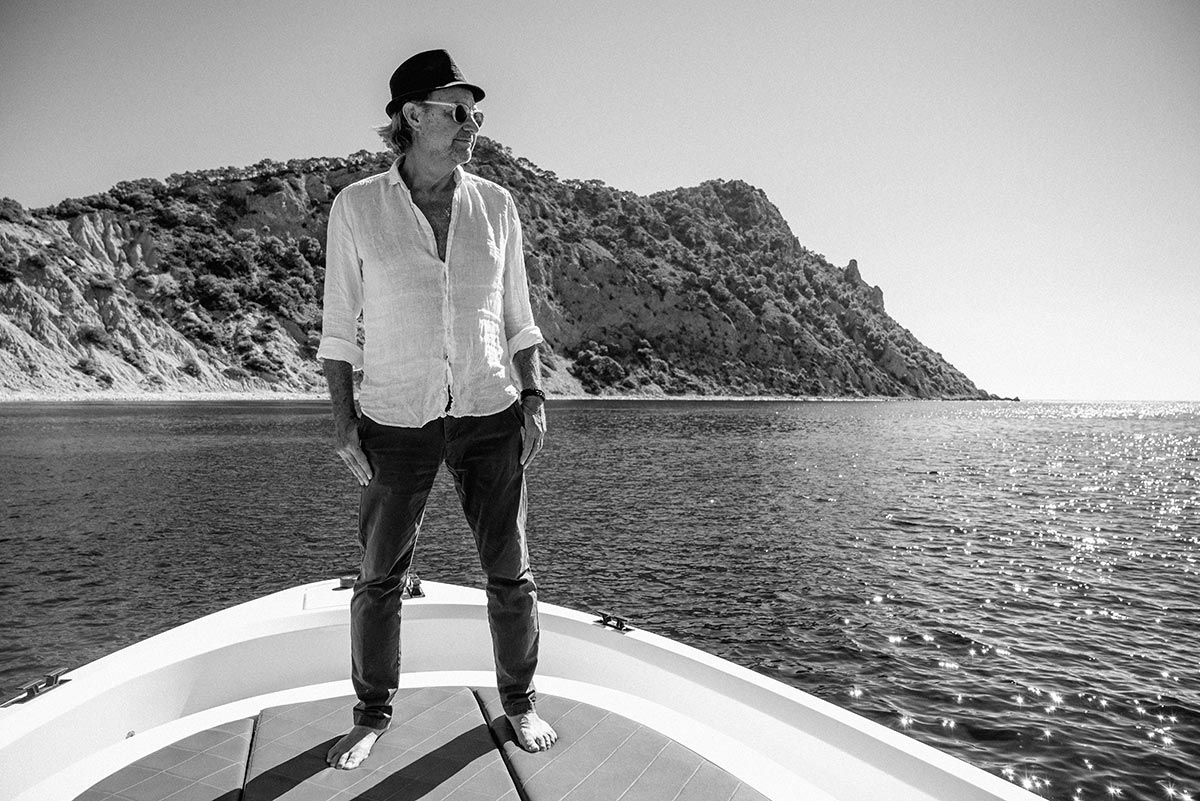 This of course, didn't stop him from sitting in cockpits regularly. Since the age of seventeen, he reminisces, "Just to watch – or jump out of the plane. I love that. But the 'Automatic' way – that means the glider always opens by itself, automatically. If you do it the 'Manual' way, you need more training, and then it can go pretty fast until you hit the ground – if you don't open it in time."
I tell him that I would never do that in my life, I don't have to. Alberto laughs and wants to know where I actually come from. I am a Croatian, born in Switzerland too, in Thun. He, of course, knows the "Gate to Bernese Oberland". Is he still connected to Switzerland? Alberto admits, "I very rarely go there. My father was there more often, but he died. He was an engineer."
What about Mama Dubois? "My mother was born into a solid, bohemian family. All of them were artists, writers. In the 20s, some of them were also publishers. Mama's father invented today's authors' rights." THE authors' rights, I ask Alberto. "Yes, back in the days, intellectual property, be it a song, a play or similar, was sold one to one. Basically, the artist printed out his license / work on a piece of paper, the licensing person countersigned on that script and the document changed hands, including the owner. Who was the only one to own all licensing rights worldwide. Since the implementation of author's rights how we know them today, the artist gets all sort of rights like royalties, etc. – being controlled worldwide by respective authorities."
What was Alberto's way? "I studied business administration, because it felt right, and I knew that this will be the base for my career. Such as I always felt that I didn't belong where I was born. I was always attracted and dragged by the sea. Not a coincidence, that my first job offer came from Palma, after I finished university. As a business analyst for a hotel company. I accepted; despite I literally had no idea what to expect. I worked for the Vice President and implemented,  it was the year 1985 , so a lot of spreadsheets. Having done changes like that, I optimized processes, aligned to the big picture I've seen from outside, when I was analysing the company. And it got better. So, my concerns to have no idea were unnecessary."
This was the beginning of Alberto's career, fully based on intuition and his trust in his own skills, values and perception. And the Vice President Oscar happened to become his only business partner in crime – to date. They left the company together and engaged in Finance. "I became an investment banker, with a sharp eye for stock market movements and best opportunities for my clients. But I got bored. So I looked out for new businesses – and I saw the internet coming up." And going down vastly – within a short time. "Yes, but our idea was good. No private person could afford own PCs, but there was a need resp. market in the general population. So we created a platform where you could have, use and operate with all the PC functions remotely. By having an account with us" Like AOL? "Yes, it later became AOL Spain."
And then the "Dot.com" bubble burst. "Yes, we were screwed. Still big players offered a lot of money to buy our platform – Oscar and I didn't sell. Although it was a ridiculously high amount of money, but they only offered it to us, not the investors, who would have lost everything. So, we said to ourself, we'd rather go down with our investors than leaving them down. How could I ever sleep peacefully again having done that? All you do is about karma. In the end, we sold the various businesses one by one for much less money, which left us all a bit more than a break even."
Alberto had burnt his fingers, needed to extinguish many fires, which thereafter kept burning in his head – he had to cool it down. Clearly, only the sea could do that – and a call from a mate who was planning a boat trip asking Alberto to join was exactly what he needed at this time: "Crossing the Atlantic taught me that there is nothing to fear, even though, to be all alone on the ocean, personal catastrophes could happen at any minute – but if I do the right thing, nothing will happen. Fearing the unexpected is wasting your life. You need to trust yourself and your friends whose lives you are responsible for when they are asleep. There is nothing greater than achieving something together and sharing experiences."
Sounds logical, but still tough – was he really never scared? "No, because I was sure that if I engage in this adventure, happiness and contentment would be waiting for me on the other side of fear. Don't be afraid to jump into the unknown, when your instinct and heart tell you to do so. Everything will be fine. Look at us: We arrived in Santa Lucia in the end – on a journey we will never forget."
What will remain in his mind forever, in particular? "I felt endlessly happy, healthy and free, saw this beautiful planet, the incredible nature, experienced the power of the universe – day and night. And I had the vision that the things I see and the way I see it are there to pass on to my fellow human beings. That's why I got involved with the future of wellbeing, sustainability and education – combined with entertainment elements.  Ibiza seems to me to be the ideal place for that. The island called me, I came – and experienced unconditional love. Which I want to give back. "
Says Alberto Dubois, who has a biologically limited vision capability, but saw more than a pilot. And who became one of the most required visionaries and consultants of international top corporations, whose ships he managed to navigate safely into any port in the world – through the stormiest waters.