If, after the Premier League summer breaks, the first thing football players do when they return to Etihad Stadium in Manchester, is to show their team mates photos of their unbelievable Ibiza experience, it is most likely because they asked Alexea. Not Alexa, the robo chick from Amazon, but AlexEa. "
#AskAlexea is the one and only hashtag superstars like Dua Lipa, who have experienced everything, go to when they do not want their birthday week in Ibiza with their friends to be that "everything", but something,  else. Therefore, they call the secret number of Alexea Grech, the driving force behind the hashtag. She is one of the most wanted Luxury Travel Designers and Event Organisers among pop, football and film stars as well as agencies and Marketing Directors of the world's leading lifestyle brands. Alexea was born on the beautiful island of Malta, and decided to call Ibiza home in 2006.
What a character she is! She seems to turn the sun on and off, wherever she goes. If I had to describe her to someone who doesn't know her, I would go for: A SarahJessicaParkerish Vivienne Westwood satellite – with a lifelong self rechargeable Duracell battery inside. Producing enough energy to cover the annual power supply requirements for all LED screens on Time Square. A business idea she could have made a lot of cash with, back in the days, at the age of 24, when she lived just around the corner in New York. To launch an office at Madison Avenue.
Alexea: "Malta is beautiful, but it quickly became too small for me. My dream as a student was to work for Saatchi & Saatchi in London. I couldn't do that from Malta, so as soon I finished my Business Degree and got an MSc in International Marketing, this was my ticket to work for Saatchi & Saatchi, Brunswick and Bell Pottinger."
She made her dream come true. To have this attitude and drive so young, is unusual. "Maybe, yes. But when I set myself a target, I do everything I can to achieve it. Till today. I dedicate myself to what I am passionate about. Life is all about passion."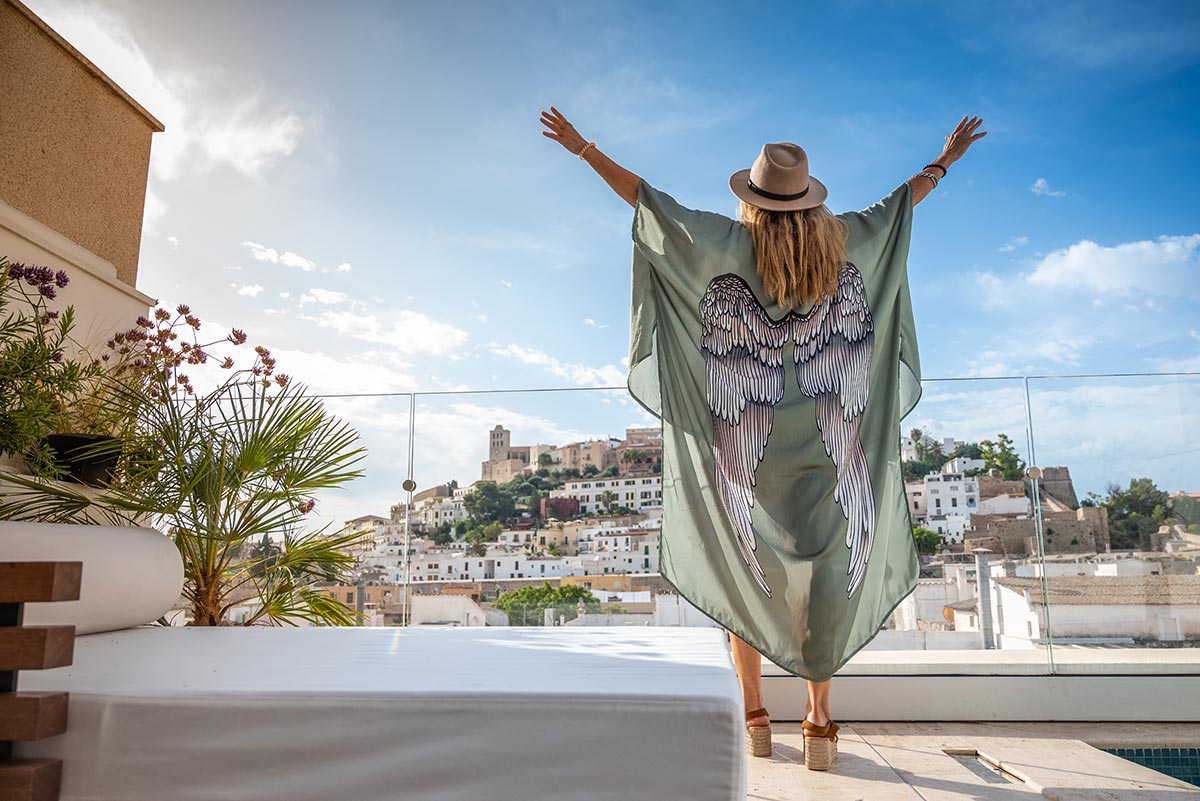 In London, where she lived meanwhile, the smart, eloquent power woman had arrived in the world where she had always wanted to be. Alexea learned from the best and developed her understanding and special feeling for people (marketing is a people business – B2B and B2C). She lives for what she does – Marketing. Only a few do so, and those feel, move and activate the businesses.
Like in 1998, when Alexea realised leading agencies had no online marketing departments. "So I founded NMS, Newmedia Marketing Solutions, one of the first online marketing agencies in the UK.Companies where asking why they needed a web site, we answered with showing our client's number 1 rankings on Yahoo. Our client's businesses scaled up exponentially."
Clients like Nortel Networks and BT Cellnet, but also smaller companies who suddenly competed with big the players in the Champions league. When one of my clients needed a physical presence in the American market, to remain competitive, I was on the red eye overnight to open their office in New York, living on Bleecker Street in summer, 82nd Street in winter, working out of Madison Avenue."
And she goes on: "I peered through Craigslist every time I needed to rent an apartment in New York, and the longer the more I wondered why there was no online portal for apartments – at all, worldwide. It was an obvious opportunity: A huge market, no suppliers, no competition. So wedeveloped two of the first online travel agencies. ARC Corporate Housing, specialising in Luxury Corporate Travel, and Hotique – the guide to the world's most desirable hotels representing over 350 hotels around the world."
That's what I call a perfect start of a young career. How proud must the family have been in Malta. Alexea laughs: "My father was suspicious of the dot.com world (laughs) as I was travelling all over the world, a digital nomad, long before the term even existed. When I once called my father from an island in the Philippines, he said: "What are you doing there? That's not a real business with no office? Come back and do something proper (both laugh). When I told him, 'I am featured in The Sunday Times – and not the Malta one!' they told me what matters in life is true love and good friends. And that's great, it always shows me where I come from, especially in times, when I could be blinded by my work environment – this grounds me."
Among her clients you will find iconic international labels like fashion bible Vogue or Jean-Paul Gaultier which project she co-produced with Recall Agency. She takes on the concept, location scouting, negotiations and implementation of high profile events for them – on highest standards requirements of quality and market impact, aligning the brand to Ibiza. One of her clients says: "If Alexea can't find that special venue or particular service, then it probably doesn't exist".
Everyone likes Alexea and those who know her want her – she gets an average of 250 messages a day, not rarely, emotional thank-yous for
her outstanding work. I listened to some of these myself, chosen randomly, and all you hear on each and every message are: Happy people – only. Because everyone, whether customer or a business partner, knows that they can always rely on Alexea – one hundred percent.
"She's a mother of two daughters, Maya and Luli, and mentions: "Ibiza gave me everything I cherish. I would love people to experience the beauty of Ibiza in spring, autumn and winter, when the true magic of the island can be experienced", she smiles as gets another voice message – from another happy person.