We're relieved to report that Ibiza fashion is slowing to match the pace of the island and no longer trying to keep up with the night life. According to fashion resale website thredUP, the pre loved market is set to reach $64 billion in the next 5 years, while shopping app Lyst reported in 2019 that sustainable fashion keyword searches have risen by 75% year on year. More sustainable spending choices in Ibiza now allow us to affect change – whether it's vintage, reloved, recycled, preloved or upcycled – it's here and it's exclusive.
From the 1980s the port of Ibiza town was full of flamboyant characters with outfits exposing more flesh than fabric, oiling their party engine at bars like Graffiti, which morphed into Base bar by 2000. From the birth of Balearic house to a global clubbing industry, Ibiza's mainstream appeal exploded in the decade pre pandemic, attracting fast fashionistas to her day club dance floors and away from the port.
Base founder Jason Bull is keen to restore the port to its former glory and is hosting a party on July 12 to celebrate the collaboration between reloved and vintage brands Bohoho and Malibu's Suitcase. Apart from kimonos by Foxy Bitch (hand made on the island) all outfits shown are genuine vintage and pre-loved, ready to be reloved, modelled by the gorgeous Pixxie and vintage purveyors Dre Adam and Esther Nicklin of Malibu's Suitcase.
Fast fashion is the business model that has been replicating designer looks as fast and cheaply as possible. Cheap for the consumer but with a huge cost to the producers and places like China, where rivers run blue due to jeans production. According to Bohoho's Sarah Day, fast fashion produces more carbon emissions than aeroplane travel and worldwide shipping combined, 93% of fashion brands surveyed by Fashion Checker aren't paying their workers a living wage and over a third of the micro-plastics in the ocean come from clothes.
The founder of Ibiza Fashion Festival, Karen Windle, soon turned her focus to designers who repurpose ocean waste plastic waste and recycle vintage clothing. Acredited with a 4 star plastic free event in 2021, they offset their carbon emissions One Tree Planted and donate to beach clean-ups, making them the first completely circular sustainable fashion event. "2023 is the year for Ibiza to hit the plastic free goal," says Karen, "and we'll be back with a bigger event to focus on this."
Ad Lib, Ibiza's home grown fashion event, recently celebrated 51 years showcasing the Ibiza look using natural fabrics, embroidery and lace in both innovative and traditional ways that are as slow as Ibiza's bank queues. Sant Jordi market has always been the place to source incredible pieces, if you can bear the heat, with Vintage Echoes and Icons joined by Nyblom Second Hand in Santa Eularia. But the Brits have long missed their charity shops and stores to sell unwanted designer clothes, especially since Brexit has made it expensive if not impossible to get UK brands here.
Bohoho on Carrer de la Mare de Déu (Calle de la Virgen) has the answer, where Malibu's Suitcase has found a home, selling preloved fashion you're unlikely to see on anyone else and taking the items you no longer love. Multi use and multi purposing is encouraged, so that items that weren't produced sustainably get a second and third lease of life. The BBC reported that wearing an item for just 9 months longer reduces its footprint by 20%.
"Ibiza has some of the best wardrobes as we come from all over the world," says Sarah Day. "You can buy clothes at Bohoho that you just can't find here. People in their 70s are bringing clothes bought by girls in their 20s or 30s going to DC10. When Ibiza's gliterrati leave the island they leave me bags of amazing designer bling; mix that with a show stopping 80s piece from Malibu's Suitcase and you get a totally exclusive look."
DJ Foxy Bitch, AKA Patricia Abad, creative director and stylist, sees her work as therapeutic and designs empowering collections that create awareness and connect like minded beings; the theory being that if you like the slogan, you´ll like each other. So if you care what you wear and want to make a difference, choose consciously. As model and healer Pixxie says, "Sustainability in fashion is the future, from recycling and upcycling to supporting local businesses. The energy that we invest on a conscious level supports the healing of the energy that has been attached to the fashion industry until now."
So whilst fashion is indeed fun, it has found a deeper purpose. And by choosing pre loved and vintage you express your unique self with a look that is entirely yours. All pieces are available at Bohoho from July 1st, with a fashion show party at Base on July 12 and rumours of further collaboration with a well known west side hotel. Find your treasure while you can!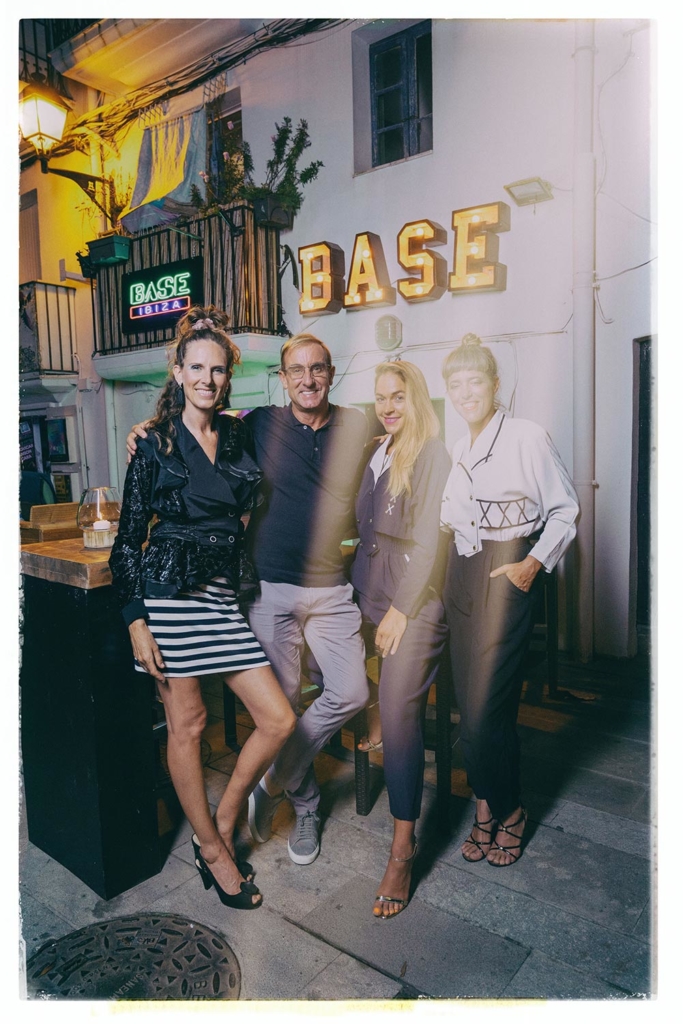 www.instagram.com/bohohoibiza
www.instagram.com/foxybitchuniverse
www.instagram.com/ibiza_jason