"Overall is the dungarees we wear, an anglicism that is used quite a lot in South America". While he explains the gastronomic concept of his project, Jorge Álvarez Conde always refers to the idea of a workshop for experimentation, something that also inspires the logo of the premises, which he has tattooed on it: "it's a pegboard, one of those panels that you find in workshops to hang tools on". Twenty months ago, in the middle of the pandemic, Jorge opened Overall with his wife Mónica Andrea Patiño Primera, the other half of the project. Both come from hotel and catering backgrounds, although it is Mónica who has studied cooking in Asturias and Galicia and has worked alongside Michelin stars and in five-star hotels. Jorge is a graphic designer by profession, but has also been in hospitality all his life and, a few years ago, when the couple moved to London, he went cocktail crazy.
They both form Overall and although each one had a priori a defined area, in practice the two of them take care of everything. In addition, as Jorge explains, they work with flavours, so many of the ingredients from the bar are used in the kitchen and vice versa. "This is a workshop where what we do is work with flavours, we are not a proper restaurant, we are not a proper bar, what we want to transmit is an experience", and he adds: "It's very flexible, you can come and have the tasting menu, or some cocktails, or some snacks… or eat a smoked rib…".
And why Ibiza? Monica and Jorge had been living in Singapore for more than four years, working in the hotel business for large companies, and decided to return to Spain to start a family. They had spent some time in Ibiza when they were younger and, although it was a very risky project, they thought that the island could be the perfect place as it has a lot of movement, with people from all over the world. "The project was born out of the need to settle down where there was a good product and where we could enjoy what we do, working on what we like."
And for them, that undoubtedly involves innovating with everything they do: "The cocktail bar that I work in has nothing to do with the classic cocktail bar, I left that area very early on, it bored me. That's the bad thing for me about classic bartending, when you work in a place every day you do the same thing, the same preparation, everything the same…". At Overall, the basis is adaptation and change, which is why the menu changes completely every fortnight. Although you can also order individual dishes, they offer a tasting menu with 8 or 12 courses, divided, at least for the moment, into four parts: snacks, starters, raw or cured meats, and meats, where their version of the Japanese sando sandwich stands out, one of the few things they have kept on the menu all this time and which costs between €120-180. Another star dish is the barbecue of the day, with options such as ribs or brisket, as smoke is an essential part of their cuisine. They use four different smoking techniques and ten types of wood, which gives them an enormous range of possibilities. In addition to the tasting menu, they offer a liquid pairing that includes all kinds of drinks: distillations, fermentations, wines, cocktails…
Another of their hallmarks is that they make their own transparent ice with a machine brought from China. "For me, ice is the most important ingredient in cocktails and this was one of the impossible missions we had when we decided to come to Ibiza: where are we going to get the ice? They are the first on the island to make transparent ice and they have a huge room in which they osmotise and purify water, which they also use in the kitchen, to produce blocks of ice that they personalise by making spheres or diamonds, printing drawings on them with metal stamps, or introducing ingredients such as fruit or rose petals inside. The possibilities are enormous, even serving the cocktail in a glass of ice, says Jorge enthusiastically. "A customer once asked us to put an engagement ring for his girlfriend in the ice in a cocktail to go."
Preservation is fundamental in Overall, which is why they work a lot with fermented, pickled, dehydrated, smoked and distilled products, always trying to make the most of every last gram of each product. With the rotavap, a machine for pharmaceutical use, they extract endless aromas and flavours, making distillates from products such as lemon verbena, dill or tomato, but also others that seem almost impossible, such as Galician rubia, sobrasada, sourdough or even the red earth of Ibiza. All of them are used interchangeably in the kitchen and in the bar. Jorge states categorically: "The ice machine, the smoker and the rotavap were the three pillars of the project." The obsession with using every product to the fullest extent possible makes them an extremely sustainable establishment, as they generate practically no waste whatsoever. Vegetables are picked directly with their own box from local farms and the glass wine bottles are reused to preserve the distillates.
Jorge and Mónica are passionate about what they do and have known each other since school. She arrived in Jorge's native Galicia when she was 8 years old from Colombia and they played together in the town's basketball team. First they were friends and later boyfriend and girlfriend, growing and learning together throughout their lives. And as Jorge sums up by way of conclusion: "A romantic project born out of love between two people, that's Overall."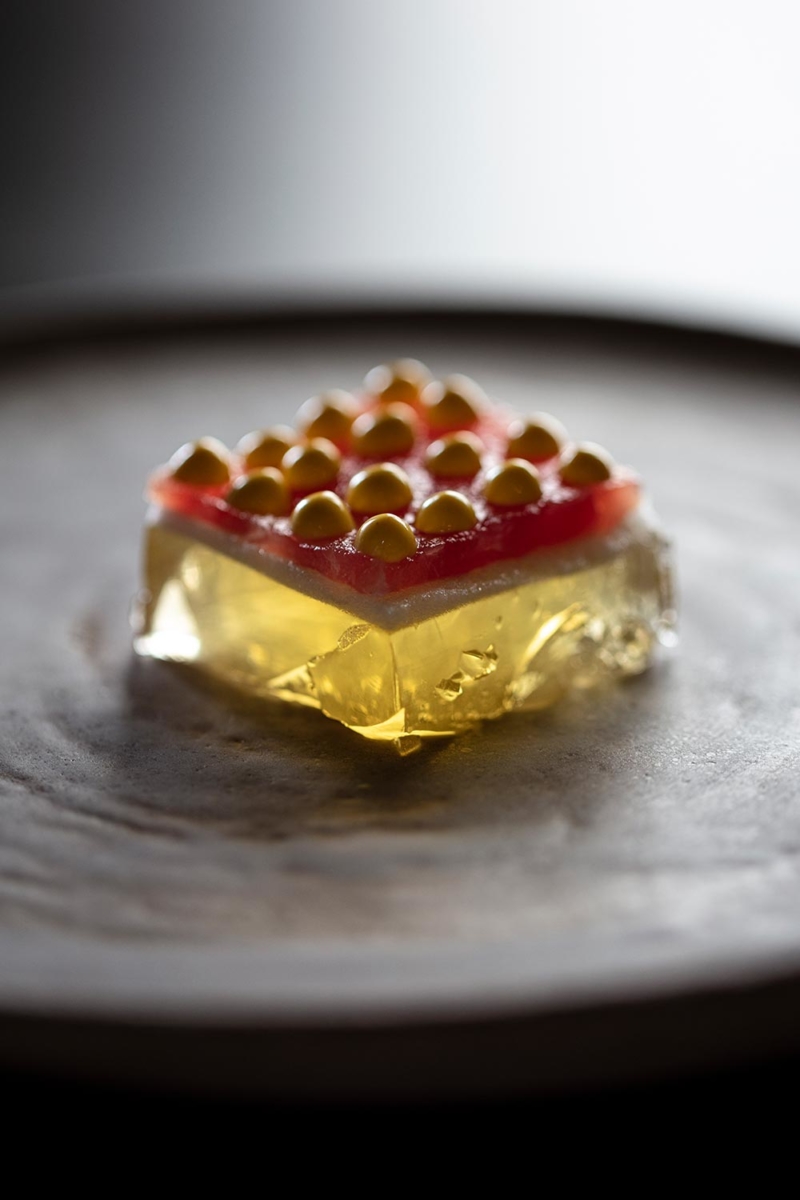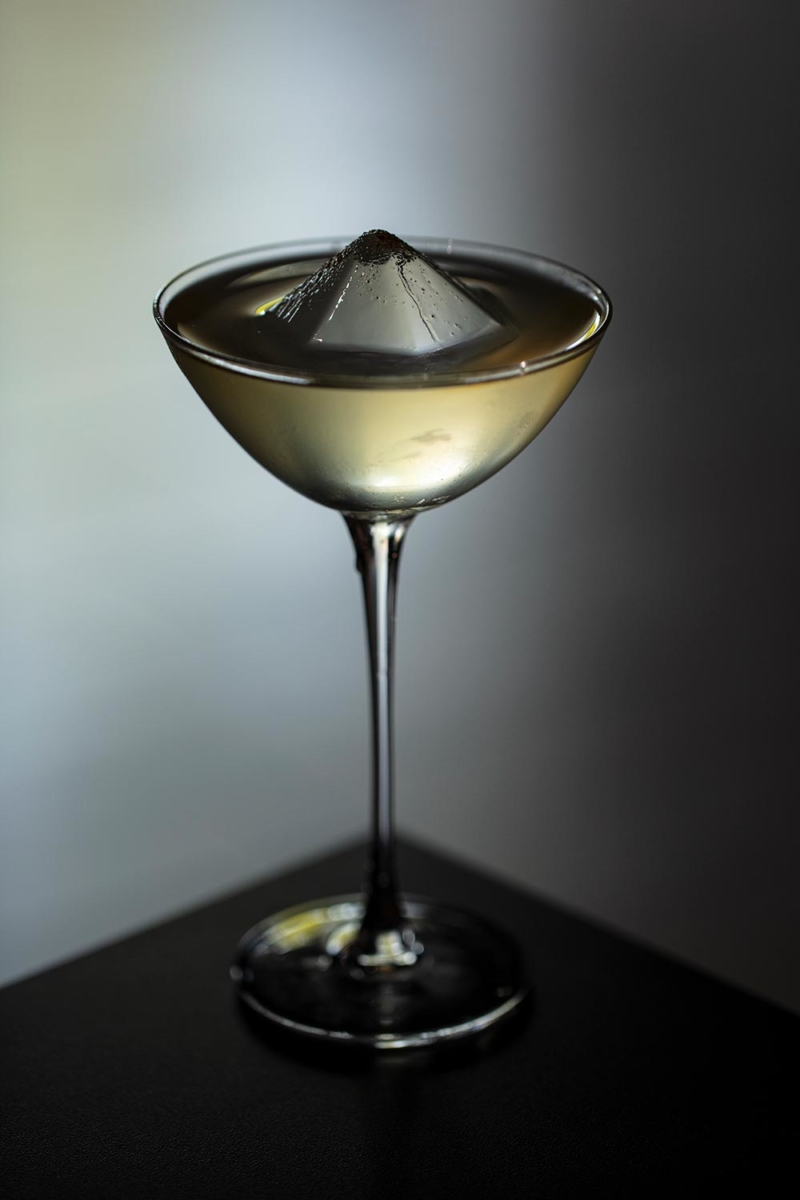 Overall
Paseig de Santa Gertrudis n11, Local 3
7814 Santa Gertrudis