The three met by chance last winter, and are closely bound by their love of cooking. Currently, they are mainly working in private villas, but they are always looking for new experiences such as our gastronomic pop-up event "Ibiza Therapy" for example.
Andrea Magnelli and Luca Rossi met several years ago during their time in what was then Sacca restaurant. Andrea had previously gained experience as a chef at El Mercado in Lima, Peru and at Nobu in London. Luca, on the other hand, cut his culinary teeth at such well-known restaurants as Coya in London, the Pelican Hotel in Miami and Universal in Sydney.
Dave de Belder is a gastronomic prodigy. He was the youngest master chef in Belgium, was the chef and owner of restaurants in Belgium and Australia with top ratings in the Michelin guide, Gault Millau and wbp best restaurants of the world and has already cooked for many famous stars.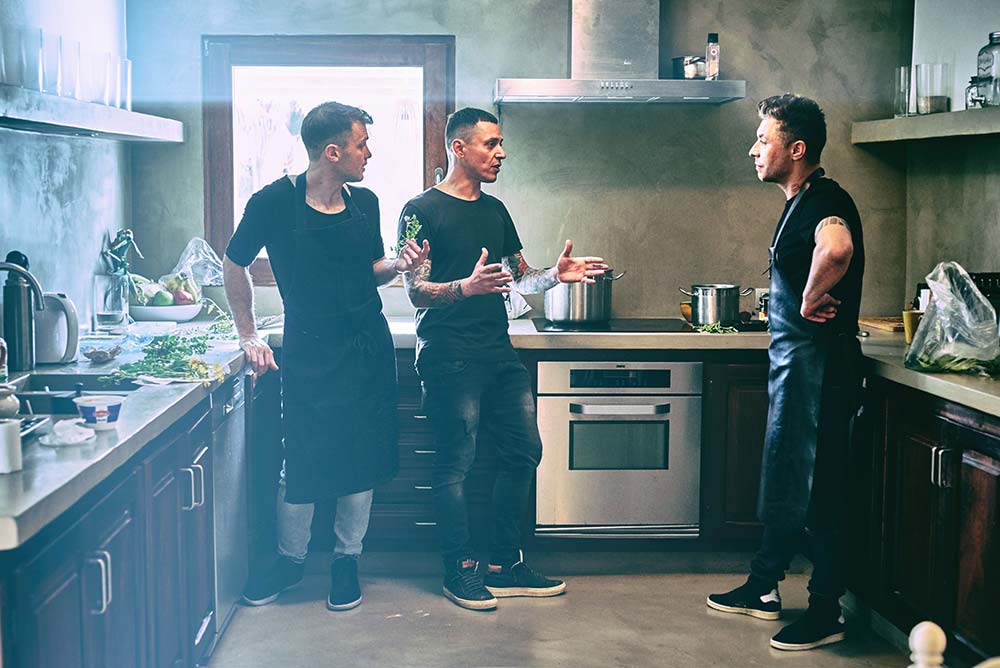 Dave de Belder
T. +34 683 496 485 WhatsApp only
E. dave.purefood.ibz@gmail.com
Andrea Magnelli
T. +34 681 088 425 WhatsApp only
E. andreamagnelli.mail@gmail.com
Luca Rossi
T. +34 633 385 853 WhatsApp only
E. lucamiami2@yahoo.com