Blow your mind, replenish your soul. That's the mantra from The Skinny Kitchen that promises high energy, nutritious dining and a great experience. Initially based in San Antonio only but now with a sister restaurant near Ibiza Town, the menu is eclectic and the sea views stunning.
The perfect place for brunch and the extensive menu to go with it – all dishes are made from scratch by the teams in the kitchen and made totally to order. The meals are all about balance, putting a creative spin on healthy dishes.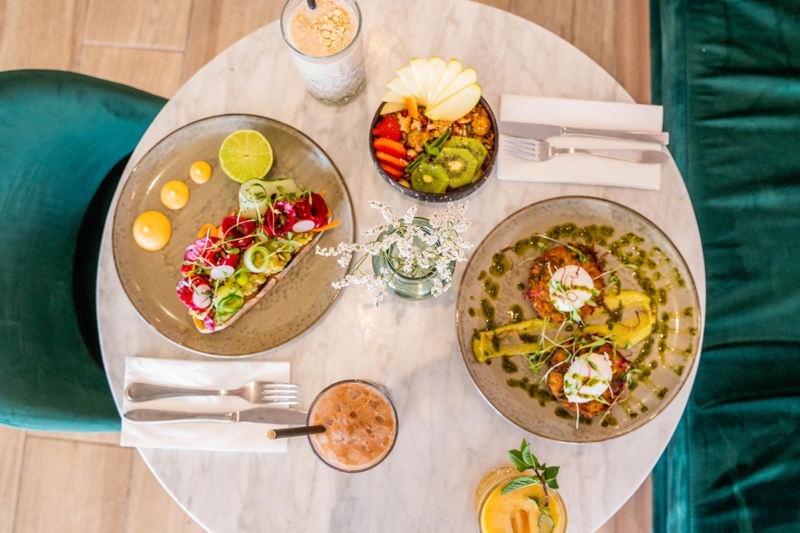 From morsels like Sweetcorn Fritters, served with smashed avocado, tomato jam and pea shoots to the tasty Shakshuka – featuring grilled halloumi spiced tomato and pepper sauce, poached eggs and avocado salsa accompanied by rosemary and mixed herb focaccia. Sizeable brunch dishes that are plenty enough to keep you doing to dinner. Or you can opt for the lunch menu that features poke bowls, noddles and burgers among others. And as the day turns into night there is an extensive dinner menu.
A rainbow list of healthy smoothies and juices from Strawbazzle (strawberry, apple and Basil), Sherbert lemon (apple, lemon and lime) and Ginger Spice (apple, ginger, pineapple, red pepper and turmeric). All made in the juice kitchen which is forever active. Health shots – never a bad idea after a night on the island's dance floors – Hangover Cure (ginger, carrot and lemon) or Detoxing (apple, activated charcoal and lemon).
In addition, if you're after a caffeine fix there are plenty of options, and variations of similar drinks such as beetroot latte and a mango chai latte. Then there's a matcha latte, turmeric latte, a butterly latte – and that's before you get to your more regular flat white, cappuccino etc options. Plus another huge variety of iced drinks – the ice pistachio latte and the Spanish iced latte are particularly inviting. All these come with a list of nut milks to suit all dietary requirements. Special attention is paid to any allergies customers might have – a great benefit in this day and age.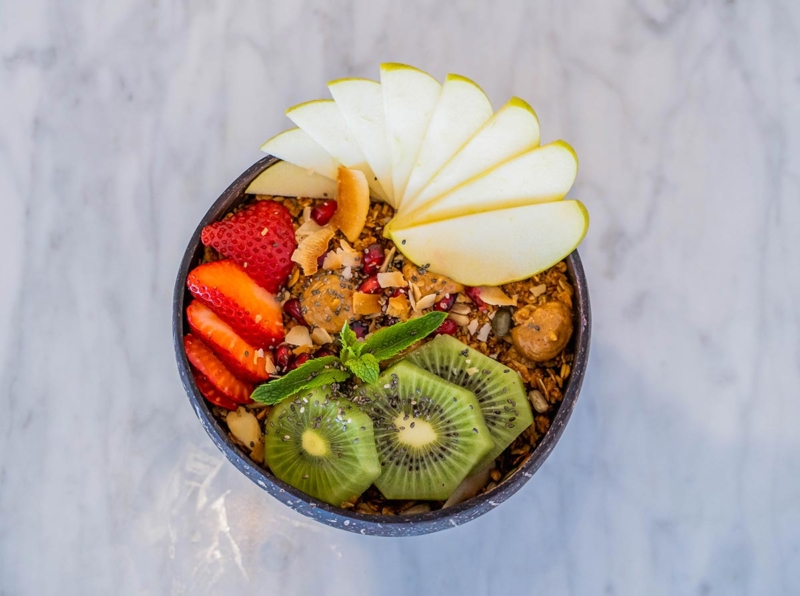 Patricia Nikola, from the Ibiza Town branch, which sits on the sea front of Figueretes, said the style of the restaurant attracts people to come in just for photos: "People love the interior of the place, they want to snap it for their instagram. Look the place is very stylish and people really like it. You can enjoy the air conditioning inside, or sit in the shade on the terrace. Or there is in between (in an area that is like a cool conservatory)."
This restaurant opened in April this year. She says it has been very popular so far. "Customers love the wide range on the menu and in particular the fact we have lots of options that are gluten free and vegan and we don't add sugar to our ingredients. The most popular dish on the brunch menu is definitely the smashed avocado with eggs. There are several favourite drinks watermelon and mint and the Miracle juice, which has celery, apple, lemon and mint."
The message is whether on holiday or not, you don't have eat mundane food to be healthy – a myriad of tasty and exciting options await at The Skinny Kitchen. And it is not exclusive to those on a health kick – and you can also indulge with the perfect offering of naughty and nice.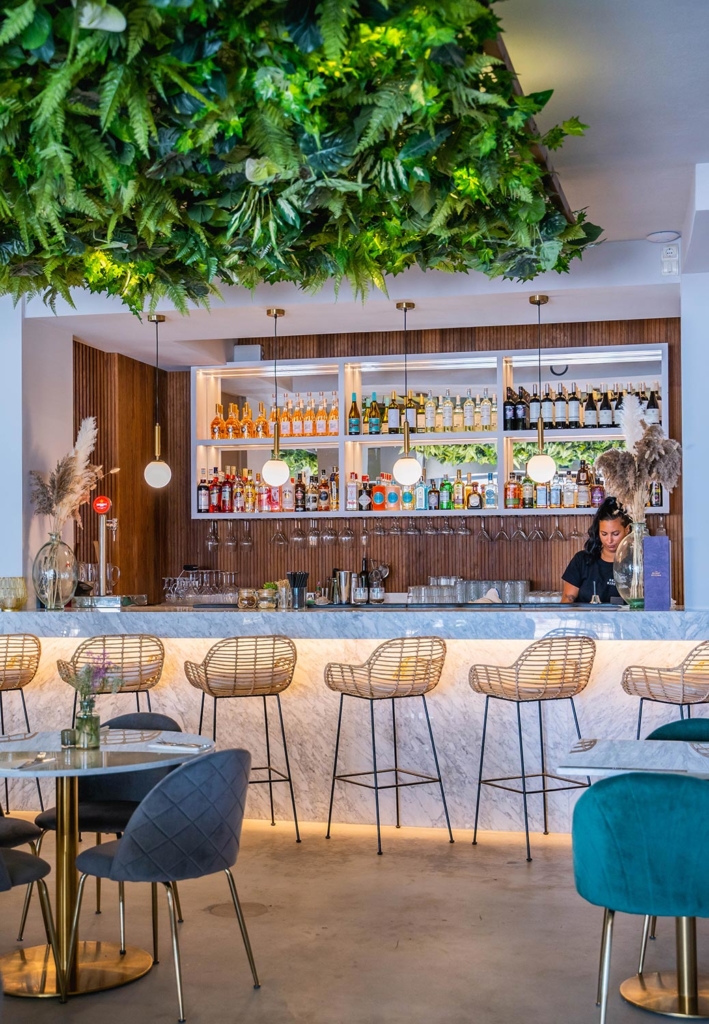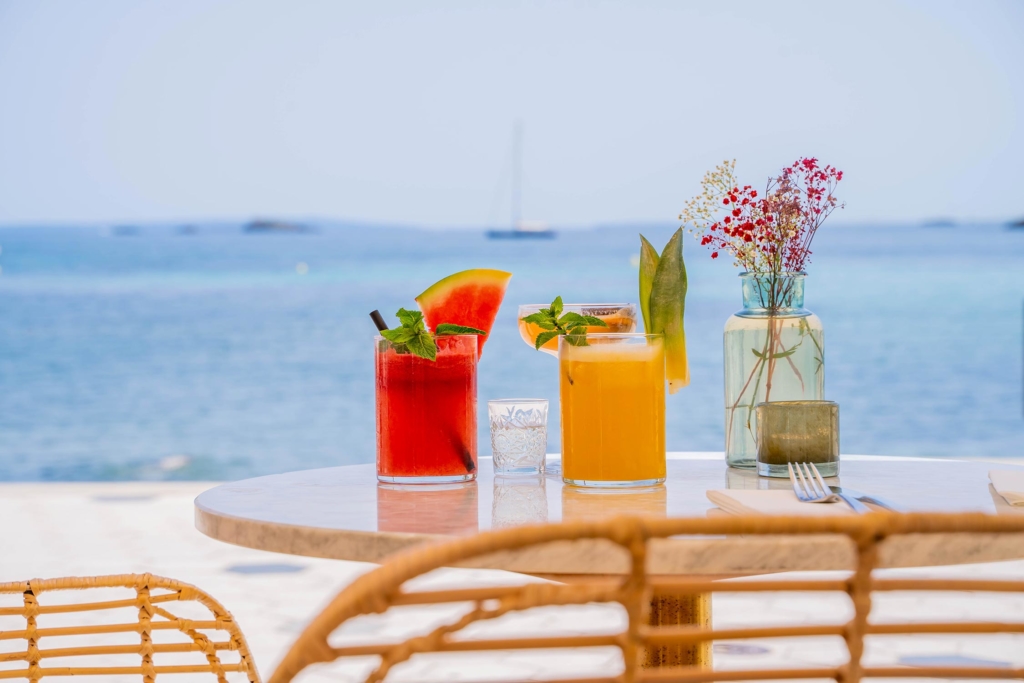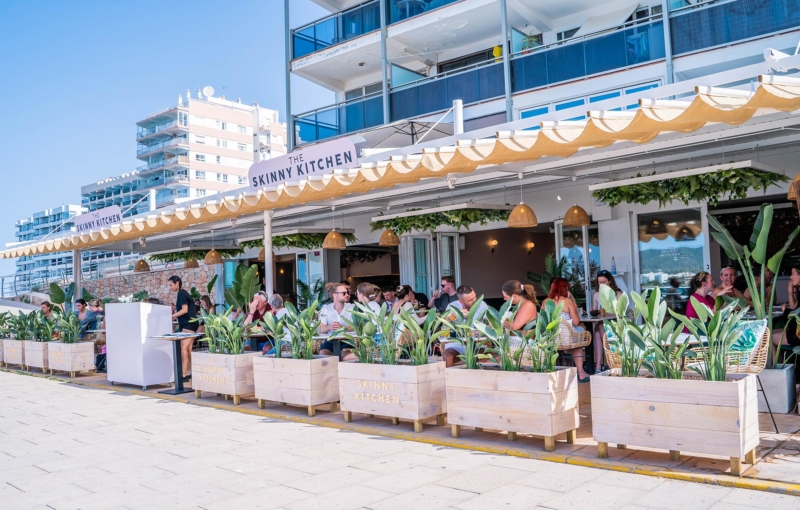 Skinny Kitchen Ibiza-Stadt
Passeig ses Pitiuses, 16
07800 Ibiza
Skinny Kitchen San Antonio
Paseo de la Mar, 20 – Loc I
07820 Sant Antoni de Portmany