The sixth edition of Ibiza Beach Polo took place between August 13 and 16. This year, the Rolls Royce Polo Team emerged as the champions. In the ladies' tournament, Fashion TV played Air Europa in the final game, going on to win the Fashion TV Cup.
Other cups that were contested included the Hierbas de Ibiza Cup, which was won by the Hierbas de Ibiza Polo Team; the Me Ibiza Cup, which was won by the Ibiza Style Polo Team; and the Air Europa Cup, which went to the team from Polo Plus 10.
The games and all the sporting action of this tournament began on the Friday. During the night time of that first day of play the exclusive Polo Cocktail was held at Hotel Me Ibiza.
On Saturday 15, everything went ahead with the games corresponding to the tournament's semi-finals where the routes to the weekend's most important matches were decided. That evening, an equestrian show set to flamenco music was held that didn't fail to impress all those present. Needless to add, the onset of night saw the long-established After Polo fiesta take place.
With the finals at stake, there was no doubt that Sunday 16 was the tournament's big day. At 8pm the main ladies' final, the Fashion TV Cup, began. It saw the Fashion TV team, made up of Cristina Rodriguez, Barbara Hochuli and Marianela Castagnola, triumph 6-3 over an Air Europa team made up of Anita Korff, Angela Walker and Saskia Karina Bararuddin.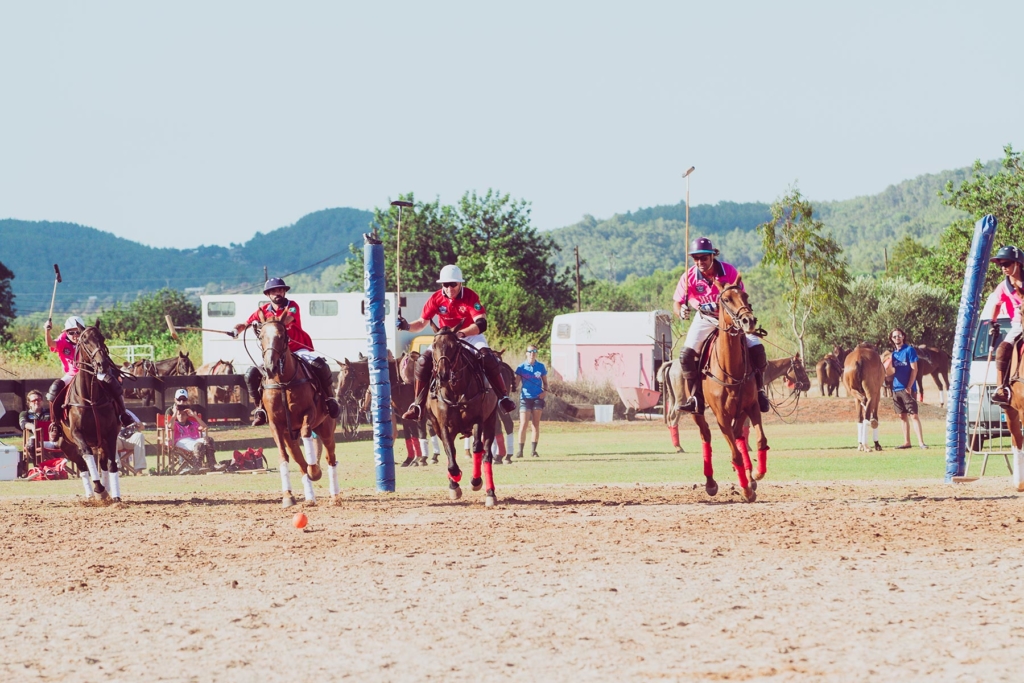 At the end of the day's play, it was the moment for the most important match: the VI Ibiza Beach Polo Cup between Rolls Royce Motor Cars and HV Polo. Both teams played a great game that the public enjoyed hugely. In the end, it was won by the team comprising Ricky Merchad, Robert Koffler and Marianela Castagnola 6-3.
With the champions still on the field and the players receiving their prizes, sunset in Ibiza was the ideal moment for the awards to be handed over in a unique, unforgettable atmosphere.
The 6th Ibiza Beach Polo was sponsored by Rolls Royce Motor Cars, Air Europa, HV Polo, Fashion TV, Hierbas de Ibiza, Hotel Me Ibiza, Polo + 10, Ibiza Style, The Bridge, Glomad, PoloMode and Scholl Media.