Your dream of entrepreneurial independence is: Founding a business as a franchise partner in the lucrative real estate sector in Ibiza, with Porta Mondial, the leading franchise brand for holiday properties! Millions of people dream of living in holiday regions, and with Porta Mondial franchise partners can make this dream come true in Ibiza.
Make your money where others go on holiday!
The best of both worlds. The Spanish way of life meets German business organisation. The holiday property markets have recovered and now is the best time to join them.
With Porta Mondial at your side you profit from a proven business model, a strong market and a headquarters in Spain.
The leading franchise brand for real estate
With our centralised service you save not only time but also high fixed costs, so that you can get started professionally right from day 1.
We provide everything for optimal real estate marketing – Porta Mondial is the leader in search-engine optimisation (SEO). The web entries are indexed in top positions.
The franchise headquarters controls services such as marketing, property management, photo-retouching, and detailed reporting.
In this way the partners can focus on the core of the real estate business – sales and acquisition.
Our special offer – take over an already-established sales area!
For those who dream of being self-employed in Spain but shy away from building up their own business we have a very special offer. Take over Porta Ibiza and continue leading the brand as an independent franchise partner.
Porta Ibiza is one of the leading real estate agencies in Ibiza and enjoys a high brand-awareness.
Due to our excellent position in the search engines you start from day 1 with customer enquiries and an active object portfolio as well as current turnover – also ideal for lateral entrants to the real estate business.
Working on the Isla Blanca – the dream island with unlimited possibilities
With around 300 sunny days a year the 'white island' of Ibiza is the warmest of the Balearic islands and even in winter the temperatures seldom reach freezing point. The bathing season is, therefore, correspondingly long and begins in May/June and often extends well into October. Along 210 kms of coastline there are extensive sandy beaches and wild, romantic cliffs interrupted by idyllic bays.
In addition to its diverse nature there are also attractive municipalities:
Ibiza town, the island's capital, offers a wide range of culture, San Antonio in the west is a tourist stronghold and famous for its varied nightlife, and tranquil Santa Eulalia in the east is very popular with foreign residents.
Ibiza owes its nickname 'white island' to its architecture – whitewashed walls characterise the magnificent villas and country houses. Ibiza's luxury properties are in demand internationally and still captivate the world today. The furnishing criteria shows Ibiza as a luxurious island – around 80% of properties offered for sale have superior to high-quality features.
Porta Mondial's sales manager for Spain, Thorsten Kaiser, confirms that the high value-appreciation will continue into the future:
"In Ibiza the current demand is significantly higher than the number of properties available, and we expect that the prices here will continue to increase".
The chances are currently ideal for a successful entry into the real estate brokerage business.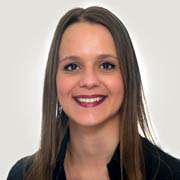 Revolution. Real Estate.
20. – 22. 3. 2019 Ibiza
Secure your appointment now: Josephine Jonas