Haute cuisine with a casual touch. This is how Mark Vaessen, executive chef of the OKU Ibiza restaurant, defines his successful gastronomic proposal. Trained 30 years ago in classical French cuisine, Mark Vaessen is a renowned chef who comes from SushiSamba, one of the temples of Nikkei cuisine in Amsterdam. After spending from 17 to 27 years locked in the kitchen working 16 to 17 hours a day, he decided to travel for a year in Australia, Thailand and Cambodia, and later in the Mediterranean as a chef on a private yacht. After soaking up all these gastronomic influences, he went on to set up a famous Spanish tapas bar in Holland. He learned his refined sushi technique while working from colleagues such as Mr. Oshima, sushiman and executive chef of the famous Okura restaurant.
In Ibiza by 2013 he was already at the helm of The Harbour Club in Talamanca and the OKU project, where he is in charge of the restaurant and hotel kitchen, has brought him back two years ago. For this winter he has several pop-ups planned, one at the two-Michelin-starred restaurant The Jane in Antwerp. "It's very important to keep being inspired and doing things and keep learning during the winter."
Vaessen conceives of food as a form of connection, as an experience in which to share around a table, as a family. In Oku he presents a cuisine based on the product with Japanese-inspired dishes reinterpreted with an interesting and original touch: "I love Japanese food, but sometimes it is a bit too corseted, I like to play with flavors".
Something that is evident in dishes as successful as the Gambero Rojo, a red shrimp sashimi with yuzu mustard and caviar that the chef finishes at the table by squeezing the juice of a grilled shrimp head on top, in a clear tribute to Spanish gastronomy – the star dish of the menu. Or the tuna tartar, Vaessen's imposing homage to Spanish huevos rotos, a humble dish that, he says, he loves. He tells us that this refined version of this stole the heart of a two-Michelin-starred chef who visited OKU's restaurant and "copied" it for Christmas. Or the Alaskan King Crab, spider crab prepared raw with yellow curry; or the oysters, which Vaessen opens with a special technique that he explains to us and with which he achieves a unique texture. The desserts are up to par, highlighting a flan that is pure silk. Almost the entire menu is the same as last year, although all the dishes have been improved and there are novelties such as the Pork Belly, the bull tiradito or the grilled chicken with miso.
In keeping with the quality of the cuisine, everything in OKU seems to be designed to provide peace and well-being to the visitor. From an always attentive and charming service that does not fall into rigid formalisms, to its elegant oriental decoration, soft lighting, pleasant and moderate music that allows a pleasant conversation and views of the immense swimming pool. A purely hedonistic experience that invites you to linger over dinner. Although Vaessen does not exactly agree with those places with eternal tasting menus: "I can't stand 15 or 16 dishes and more than 3 hours at the table… Good products, good food, without too much elaboration, that's what I like".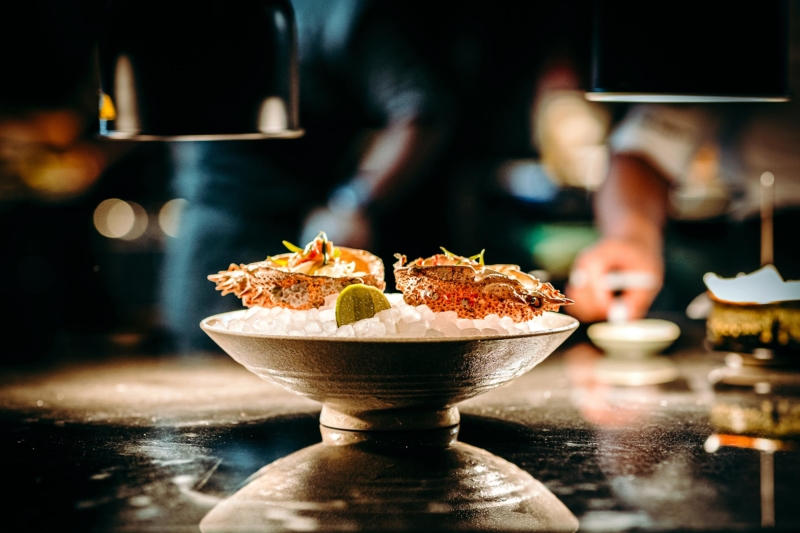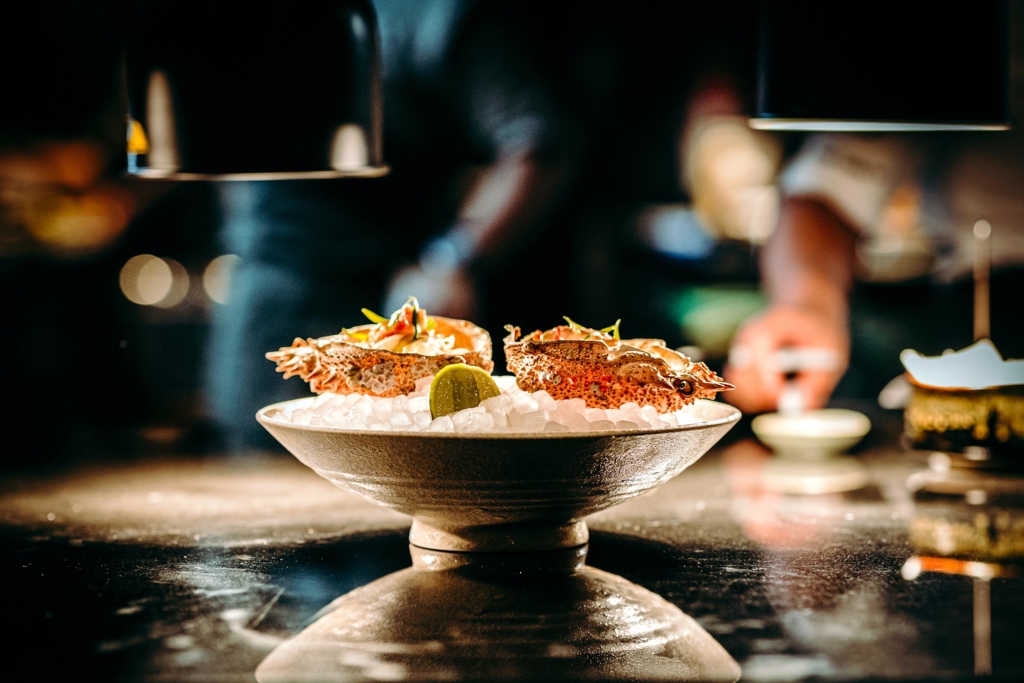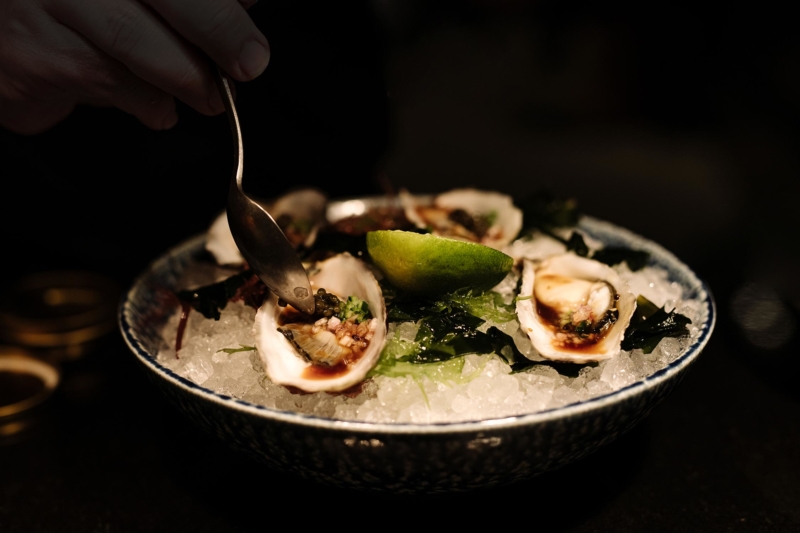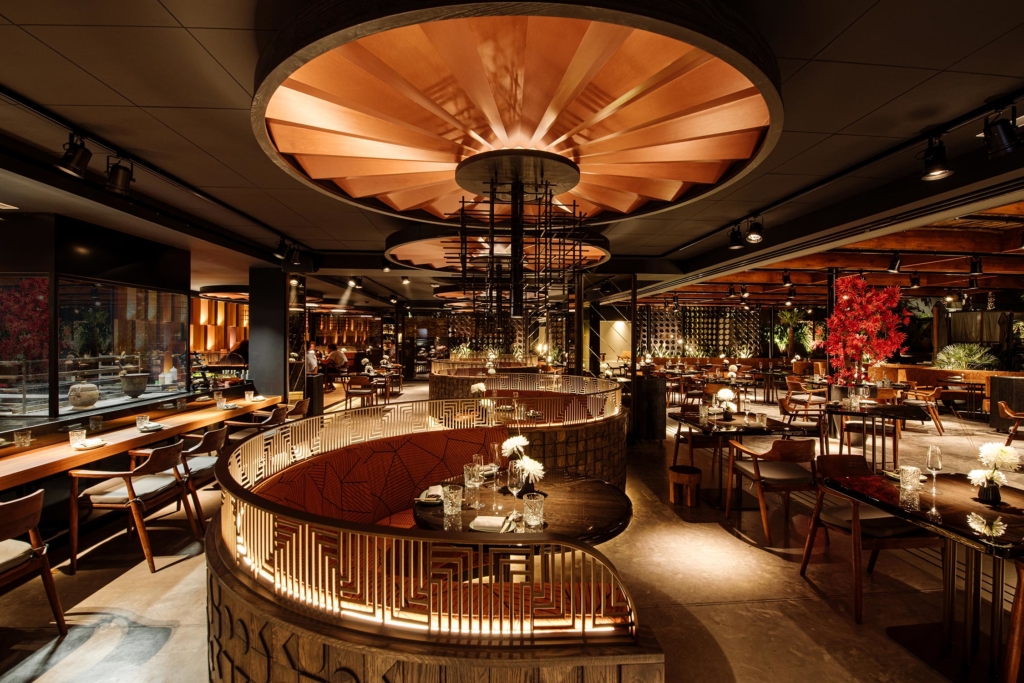 OKU Restaurant
Camí del Portixol 2
07820 San Antonio