It has never been so much fun to create timeless fashion as it is now, when everything is permitted, and with a high dose of sophistication and style. To mix and match, vintage and new, glamorous and simple, classical and trendy, we create our own timeless fashion bubble. To wear timeless vintage items you have to be confident in a strong and beautiful way.
With it's bohemian spirit, Ibiza inspires our urban princes and princesses to go straight from a luxury yacht to a wild, bareback horse ride on the beach. The dress code for the new timeless fashion is to wear it with passion and confidence and to look and feel good in it!
Beautiful corsets, silk, lace and feathers, all mixed with beautiful vintage accessories can give you a dose of glamour and make you feel special in a different way.
Also, if you happen to be a famous model who looks good riding bareback wearing nothing but faded jeans and a vintage smoking jacket, you could add just a touch of glamour with a few vintage Swarovski sparkles on your arm or a hatter's hat on your head.
Vintage finds are so in vogue right now that it's getting difficult to find that special one-off piece in perfect condition because of a fast-growing number of modern princesses who just love to dress up in all sorts of glamorous dresses without being afraid of racing along in the latest sports cars or riding the wildest white horses on the beach!
Nothing is more exciting then living your dreams and creating timeless fashion on a beautiful island like Ibiza where everything is possible. Live your dreams and create your fashion with Solis Lucrum.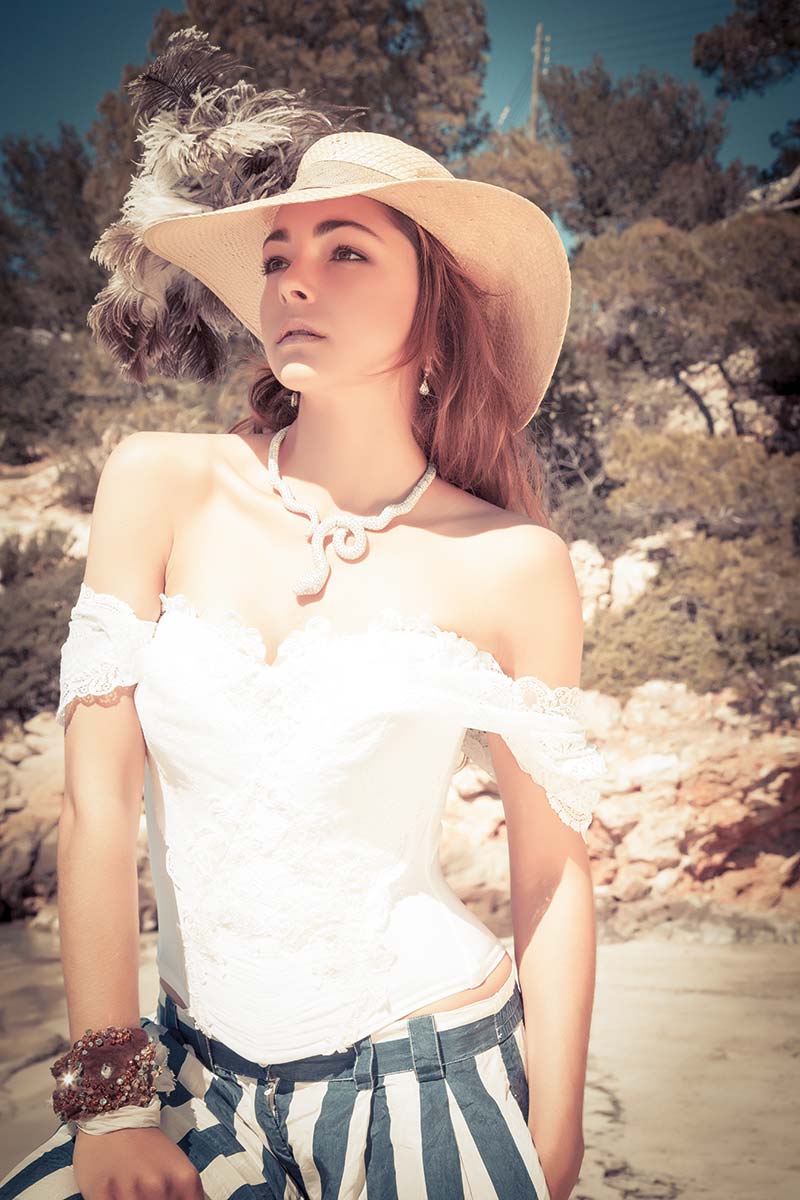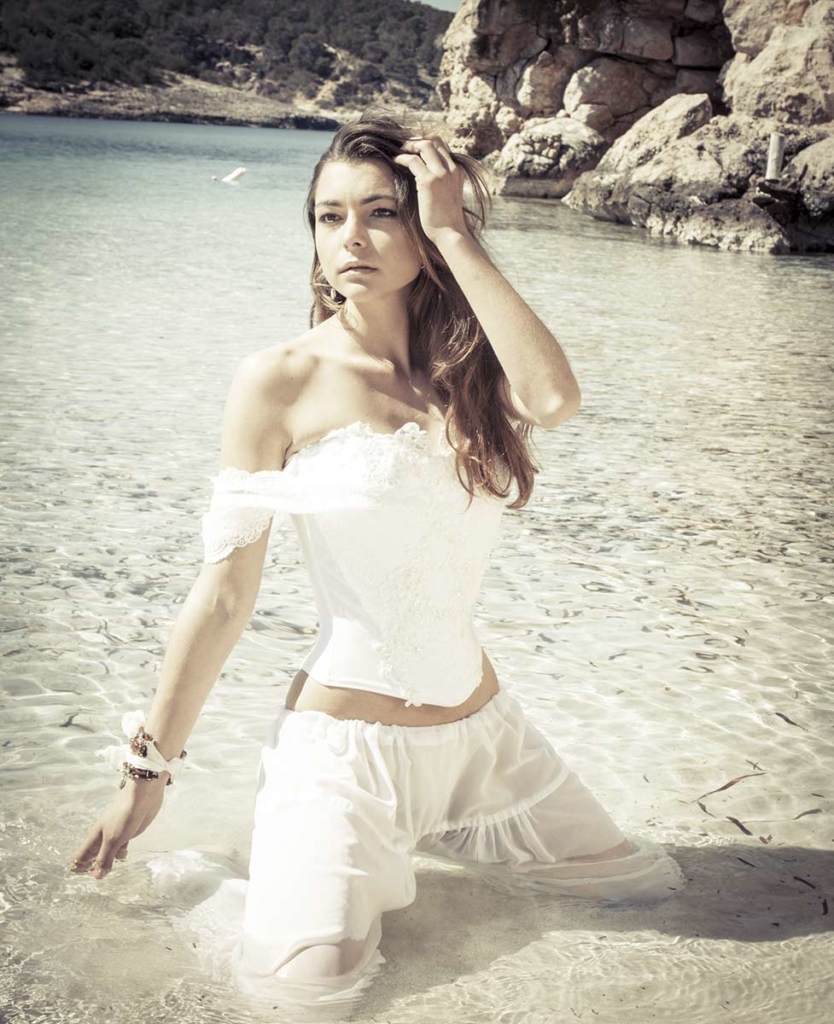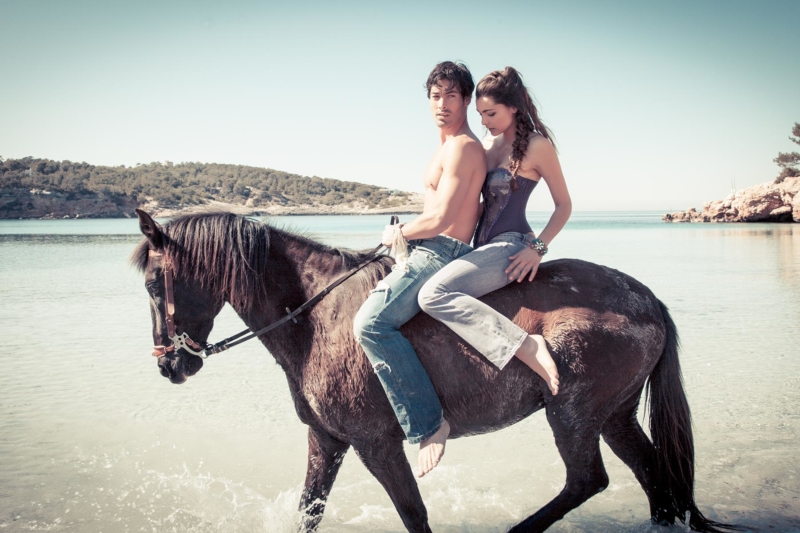 ---
CREDITS
Clothes and accessories: Solis Lucrum, Dalt Vila, Ibiza www.facebook.com/Solis-Lucrum
Styling: Anisya Sam, T. +34 617 091 579
Hair and make up by Louise Maxwell Agency www.louisemaxwell.com
Models: Jay Zan & Jaeli Zan
Horses: Ibiza Horse Valley www.ibizahorsevalley.com