The boutique Hostal Salinas business was put up for sale in the summer of 2021. A legendary venue has been very loved by the Ibiza community since inception. But bearing the wounds of neglect following the enforced pandemic shut down, it landed into the hands of Elisabetta Caraccia, an Italian anthropologist, and her husband, a Northern Irish actor. They have breathed new life into the fabric of this building and filled the place with an energy that has to be experienced. A new vision was born.
As soon as you set foot on the bridge over the sky-blue lagoon, you're not taking another step without encountering another street art inspired piece of art – like a Wizard of Oz, like a carousel, a waterfall, little 3D painting marvels, an out-of-this world chill out lounge that takes your attention and blows you away. It takes like ten minutes for the twenty metre path to get to the reception, where you'll be received with a warm welcome by helpful staff at peace with themselves.
As soon as "Hostal Madrina", that's how Elisabetta Caraccia calls herself, appears for our chat, it becomes clear to me who is responsible for this unique hardcore feel good atmosphere.
I am thrilled, I say, somehow speechless. Which rarely happens to me. She laughs, because it's probably not the first time she's heard that: "Thank you, I'm very pleased." You walk in, and you're in another world, it's – I can't find the words, I add. Her steel-blue eyes sparkle: "I sometimes don't know how we did it either – and what it is. It's always changing. We don't plan much… we just know in which direction we want to be going and we let it unfold. It is a continuous project – and always will be. Our concept is not a concept. We do what we feel is right."So why did she do it? "As I said, I can't explain it to you rationally. I wasn't seriously interested either, just looking at it. But when I was here, I felt that this place attracts me energetically. We need each other somehow. Believe me, when I took it over it was obvious that it needed a big injection of love and vision to resurrect… it did not look like a goldmine. I didn't do it for those reasons anyway. I was given so much by this island since I first landed on it in my late teens and even more since I moved here 14 years ago. I saw the boutique hostal like an opportunity to give back to the ibiza community and share with a wider public what I learned along the way, being able to put in action some of my visions and beliefs… So we invested and only then asked ourselves – what are we going to do with it now?" (laughs)
After she let the property's impact sink in for a few days, Elisabetta suddenly knew why life led her here. "So that you understand, I have to elaborate a bit, is that okay, Sascha?" Of course, please do so, I said. "After I graduated as an anthropologist, I bought a 1959 orange double-decker English bus. I travelled since a very young age, and I grew a passion for human kind and cultures… I always recognised the intrinsic goodness in people and I never believe in borders and separation. I wanted to share this feeling of mine far and wide and I felt art and creativity were the best media to achieve that. So I had the idea of getting various artists on the bus with me. Our tag line was: "Traveling at the speed of life. Finding more reasons to love the world and its people" And we traveled the world together. Imagine that adventure! Before I knew it, I had a mobile music and video production unit on wheels."
Wherever they stopped, they played – and met other like-minded people who got on board. Others fell in love on the actual spot, stayed there and left space for a new crew member. "They were coming and going. I called this project 'Human Web', which it literally was. We just hit the road, without plans, full of enthusiasm, and went to see the countries we've ever wanted to see. We journey across the Balkans and reached Turkey and were welcomed with so much love and enthusiasm everywhere. Our bus was a melting pot for musicians, DJs, painters, dancers, actors, street artists, sculptors – every sort of artist you can imagine. There was even a physicist on board, giving occasional lectures about the fabric of life, along the way… "
Elisabetta continues: "Everything I ever did in my life was based on a gut feeling and realness. I love being around people and making sure everyone is doing well. But I'm not a business woman – that doesn't inspire me. That's why I've always been all about the cause – and never about profit."
It's also important to note that Elisabetta is a courageous environmental activist and part of the advisory board of the 'Ibiza Preservation', which she came in contact with in 2014, when the Ibiza community, united, prevented Scottish oil company Cairn Energy from installing oil rigs 40 kilometres off Ibiza and Formentera.
"We have to protect our nature – and that starts with avoiding as much as possible every purchase of products that come from multinational corporations and with stepping away from the wasteful and thoughtless throwaway culture. Most of what people throw away can still be used – or up-cycled. Because nothing is worthless. And this is the reason why I made up-cycling an important feature of Boutique Hostal Salinas. To show that you can make art out of scrap or plastic waste and something beautiful and useful out of something that is supposedly ugly and useless. Rubbish exists only where there's lack of vision, lack of creativity. And the artists involved from all over the world brought vision and the incomparable energy in here – and people feel that when they enter."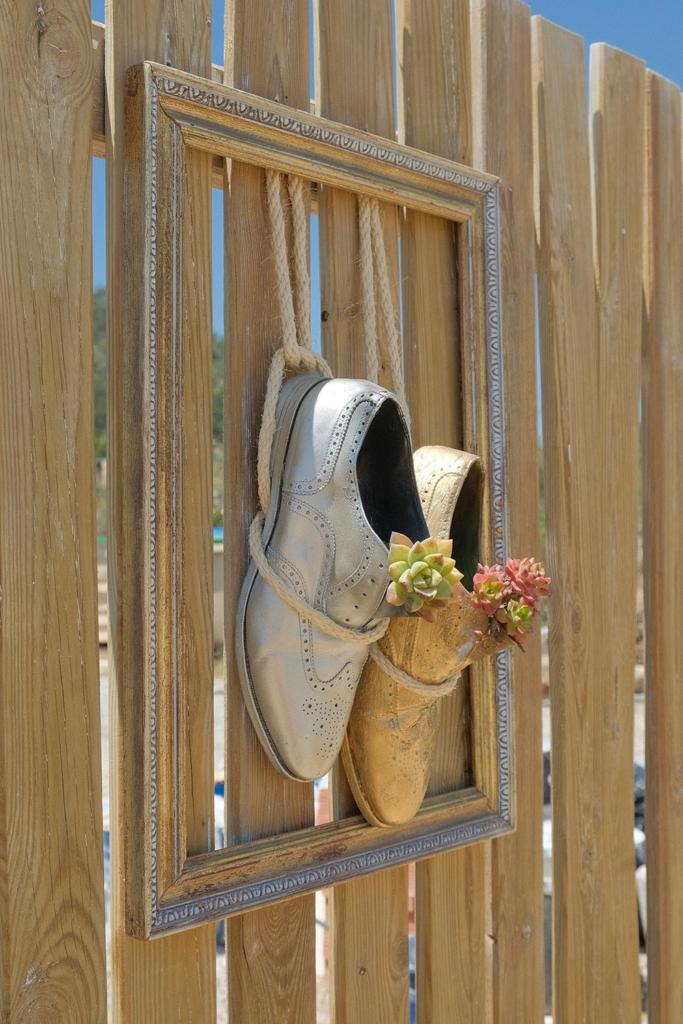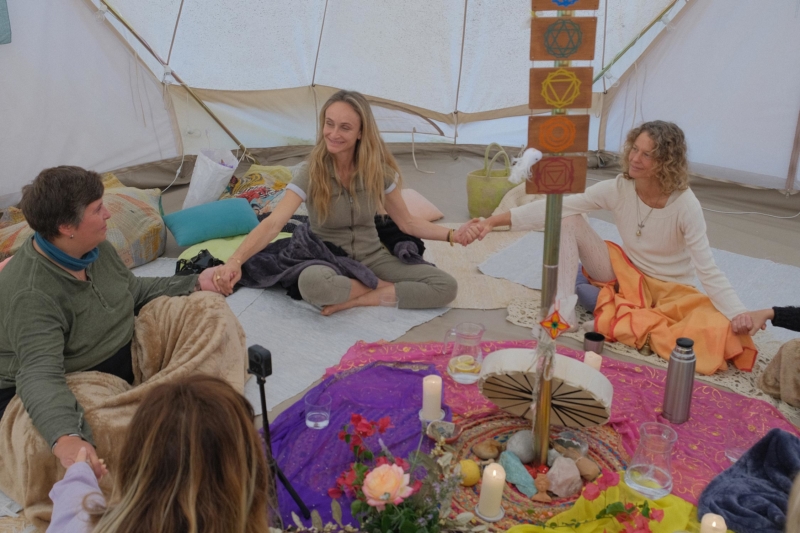 Hostal Boutique Salines
Ctra. Sa Canal de Ses Salines, km5
07818 Sant Jordi